Unsure of what to do when investing in Crypto?
We are here to offer macro view's on crypto, critical resources we pay attention to and coins that we like! 
Crypto Investing "Rules" 
1. Keep the long term in focus. 
2. Don't go "all in" on any one coin or position.
3. When Investing in Crypto, make sure you are using "risk capital", meaning, you can afford to lose it all.
4. Dollar Cost Average – After you have an amount you want to invest and a coin picked out. Invest money over time. 
5. Know what you are investing in. Do your own research and don't invest in a coin because someone else is, not even us.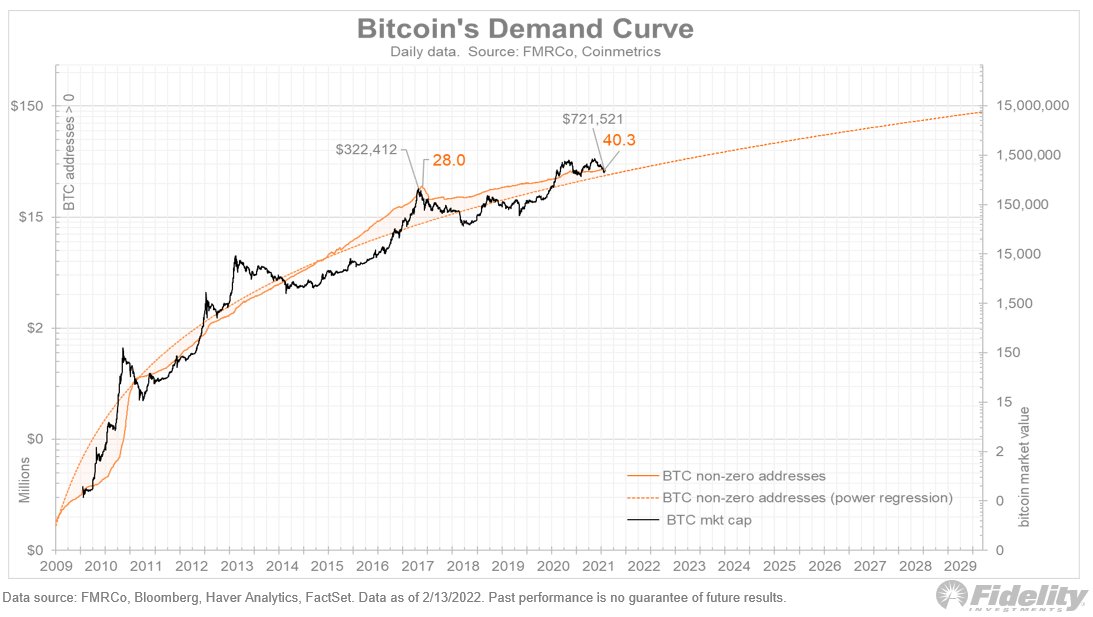 Bitcoin Demand Model
No reason to reinvent the wheel. Plenty of people have come up with model's for Bitcoin and how it *could* hold potential value. This is one of them that we like the best.
Credit to Jurrien Timmer from Fidelity. 
Bitcoin Price Models
Willy Woo produces a great model that shows various price models on the chart. Very informative and worth looking at all of the data on his page- http://charts.woobull.com/bitcoin-price-models/
Crypto Consulting
Consulting offered through a contract with Doug's RIA on our favorite crypto's, the state of the crypto market and more!
Facebook
Instagram
Twitter
YouTube